Engineered to meet or exceed OE manufacturer's specifications.
OSC understands that meeting OE specifications is the starting point, but for Heavy Duty vehicles that are under extreme conditions or high mileage you need to go beyond these specifications to have a product that will last.
Industry leading Technology
OSC understands that it is important to have the product of today but to also be looking forward to the new technologies of tomorrow. OSC knows the value of investing in the future.
Drop in fit, form and function
OSC understands that it very important that the radiator goes in as easily as the existing radiator comes out and that it looks and functions like the original unit.
All HD Radiators are 100% tested
OSC understands that replacing a condenser is major job and very time consuming. This is why we do not batch test like other manufactures. All condensers go thru an intense high pressure test to insure there are no leaks.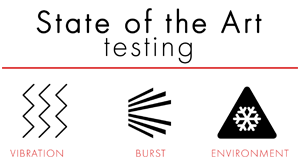 State of the Art testing, Vibration, Burst and Environment
OSC realizes that testing is a very important part of learning how to continue to improve product. Vibration testing is used to simulate pot holes, curbs and off road use. Burst testing is the gradual increase of pressure till the unit fails pointing out the weakest area of the unit. Environmental testing consist of salt and chemical spray imitating road conditions found driving during winter and coastal conditions. The results are all used to create a unit with greater product longevity.
Premium grade materials used for ensuring added product longevity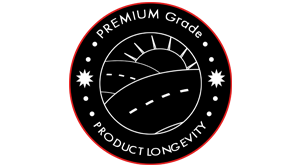 OSC understands that when producing the best product it starts with the highest grade raw materials. Most of OSC's HD Radiators utilize a stainless steel oil or transmission cooler versus the OE aluminum style. This provides a much longer life and better overall reliability.
Extensive HD Radiator coverage
When other suppliers are boasting of 100 to 200 sku's OSC is continually adding to our 350+ sku offering.